When we talk about horror villages an image gets created in our back mind that of an empty village, abandoned houses, dirty places with a baba sitting outside under a banyan tree and reciting his scary experiences to people passing by. Such a horror village is found in Jaisalmer called the "Kuldhara village". Now this village is under the Archeological Survey of India and people visit this site of heritage. Now let's uncover the various secrets of Kuldhara village.
Secrets Of Kuldhara Village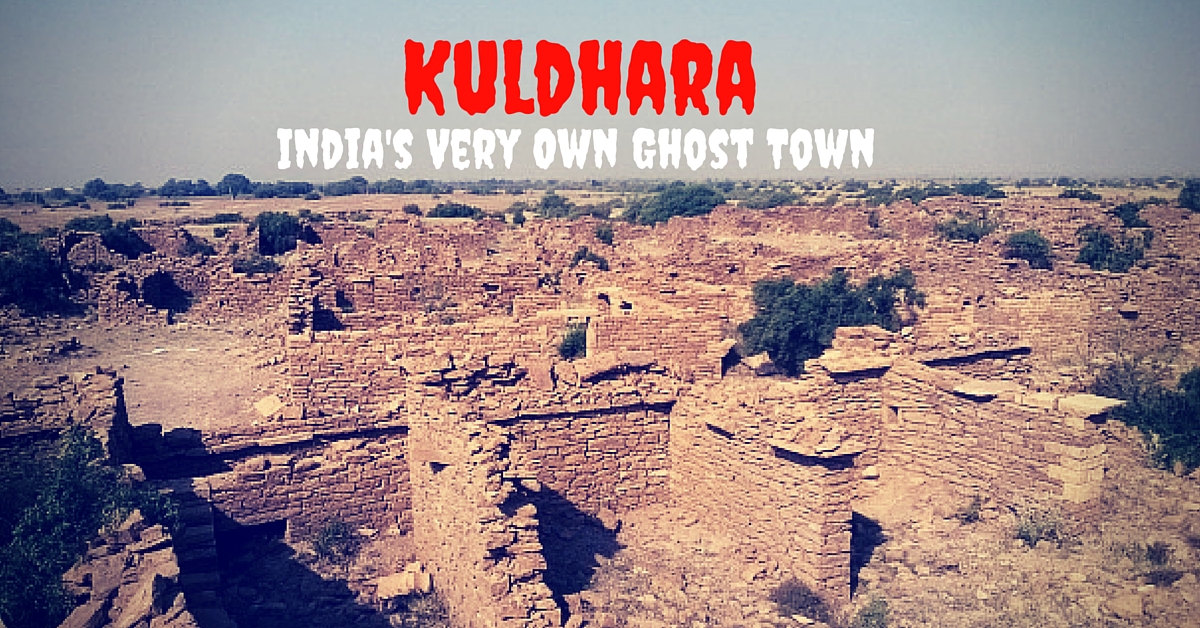 Kuldhara village is like a box full of various secrets. If you visit this village, you are going to feel as if no has ever visited here and has open houses with barren lands. It all gives it a more scary look. You would feel amazing on visiting this place if you like history. It is an off beat place where you get to explore those thrilling stories that you hear about this village. However, this place is not that fascinating but you can feel the thrill on visiting this place because of the open houses and the thrilling view. Let's get to know the story behind the haunted village, Kundhara village.
The kuldhara village also known as the "village of ghosts" was founded in the year 1156. There were total 640 houses in this village. The story started when the Prime Minister, at that time called 'Kunwar sa' named Salim Singh was very evil and used to collect high taxes from the villagers. There was a village 15 kilomtres away from Kundhara village called Khaba village. Salim Singh had built a fort named Khaba Fort in that village. Once upon a time, Salim Singh visited the fort and stopped at a lake nearby. Salim Singh set his eyes on a Paliwal Brahmin girl and wanted to marry her by force. But the girl refused to marry him. Later, Salim Singh visited the girl's house to convince her parents and he also refused for the marriage proposal saying that they both belong to different castes and had an issue with Salim Singh being a non-vegetarian. The next day, the Prime Minister(Salim Singh) sent a letter threatening all the villages around by saying in the letter that they will have to face evil consequences if they do not accept to the marriage proposal. So, all villagers from 84 villages decided to leave the village in the dark and vanished. It is also believed that before leaving they cursed the village that later no one will be able to settle in this village. This is the reason that till date this village is abandoned. Also, those who tried to settle here, apparently had to leave the village due to weird mystic phenomenon.
Best Time To Visit Kuldhara Village
If you are planning trip to Kuldhara Village, then the best time to visit this place would be between October to March when the weather is pleasant and not too hot so that you can visit the place around and have a good time there. The weather gets very hot during the other half of the year because Rajasthan is a desert area.


How To Reach Kuldhara Village?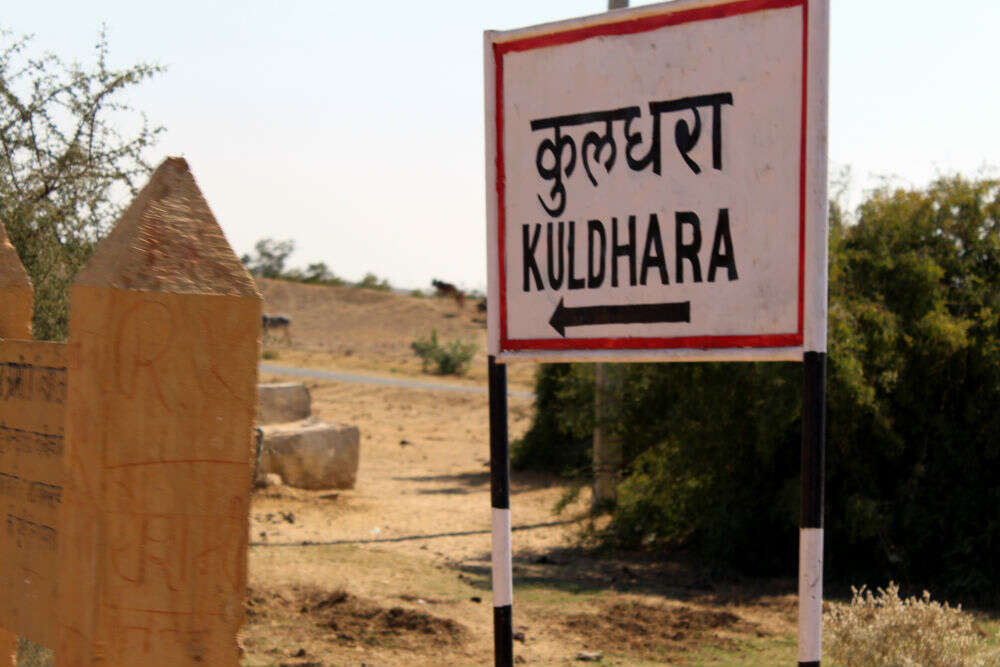 Kuldhara village is 18-20 kilometres away from Jaisalmer. So, you can reach Jaisalmer and then book a cab or rent a bike to reach Kuldhara village.
More Tips To Travel To Kuldhara Village
Remember that there are timings and fees for visiting Kuldhara village. the timings are 8:00am to 6:00pm everyday. But on Sunday the timings are from 12:00am to 11:59pm. The entry fee is Rs. 10 and for cars it is Rs. 50.
You must carry some essentials for sightseeing in Kuldhara village like
Water bottle
Cash/wallet
Shades
Torch
Small snack
Read more from Travlojournal: