Did you know? In southeast Asia, Thailand was the first one to have National parks. This place is one of the most diverse places on the planet, due to its culture, history, artistry, and allure. Given due consideration, it is still the wealthiest country in the mainland of Southeast Asia. You surely do not want to miss this trading giant with the balanced ancient and modern recession, especially if you are desirous about history.
7 BEST TEMPLES TO VISIT IN AYUTHAYA
Wat Borom Puttharam
Ayutthaya in Thailand
This alluring temple is a historical landmark located in Phra Nakhon Si Ayutthaya. It is a small chronicle spot for spending some time while you are on tour.
REASONS TO VISIT -:
This abandoned temple has restored the ruins of the monastery, so you get to witness Lord Buddha's meditation posture sculpture.
From the Ayutthaya period this temple and its observance was dedicated to the monks, so you get to witness peculiar types of languages and rituals that they used.
Its stunning architecture will amaze you, it has two halls and two 'chedis' meaning a kingdom that resided in past and the two halls are 'ubosot' and 'vihara'. Ubosot is about 40 meters long and 11 meters wide followed by 3 sections.
Timings of the temple - 8:00 AM - 5:00 PM.
How to reach? You can take a train early in the morning from the city which will cost you about 50Baht to Ayutthaya and then take a taxi at a day rate to Rojana Road and there on the left will be your destination. Or if you prefer a more reliable and expensive way then you can take help from Agency they'll provide you with a car. And if you want to make it even more enjoyable you can take a bicycle or bike on rent and drive yourself.
2.  Wat Phra Si Sanphet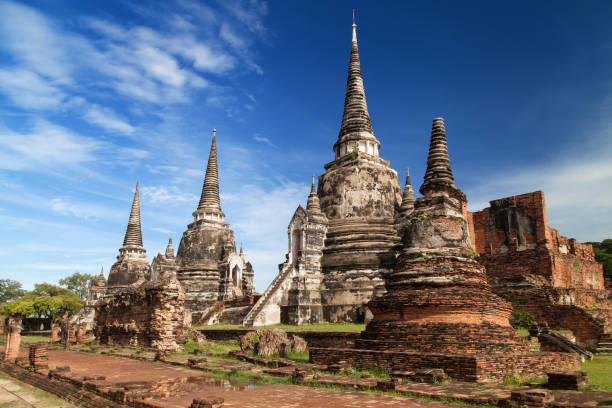 Ayutthaya temples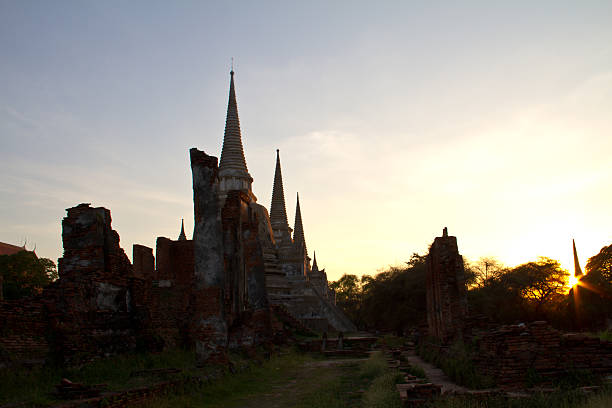 This temple of Ayutthaya is known to be one of the holiest temples in the place. The past kings and emperors built and renovated this temple regularly. After the Burmese invasion, it was destroyed to the roots and the Buddha sculptures were taken away for melting gold from it. The only ruins that were restored were right now situated over there. Apart from its history, the place has a special significance of its own because it is located on the city island and in the sub-district of Ayutthaya's World Heritage Park.
REASONS TO VISIT -:
·      As this monastery acquires a place of substance in Ayutthaya it would be a great experience to look around at what is so fascinating about it.
·      It was built on the Grand Palace grounds, so there might be spots and places like the inbuilt rooms from where the queens used to watch the temple.
·      It has some very rare and busted ruins of Buddha's sculptures which are to date undisturbed.
·      This palace contained three wooden buildings and today there are only three Chedis that were restored which have small chapels leading to steep stairs.
·      A mondop is assigned to the eastern side of each chedi which you can't resist exploring because Buddha's footsteps are still believed to be there.
Timing of the temple – 8:00 AM – 5:00 PM
How to reach? The procedure is the same take a train, bus, taxi, or shuttle with minimum expenses. Travel alone by renting a bicycle or a bike. Taking help from a Travel Agencies.
3.  Wat Na Phra men
This temple of Ayutthaya located near Phra Nakhon Si is a monumental beauty that is a living testimony of the evolution of time. History has numerous records of Wat Na Phra Men's interludes of renovations and then destructions. It is located away from the island and near the grand palaces. People also address it as Wat Na Phra Meru and which means the Monastery in front of Funeral Pyre.
REASONS TO VISIT-:
·      The history and tales might seem outcaste and downer when you have to read about it but physical visits always give you the key to some sacred doors of pasts.
·      The way this temple is designed is proof of how it was given special attention in the Ayutthaya period.
·      The ordination hall of this temple is 50 meters long and 16 meters wide with front and back porches having balconies of 4 meters in length.
·      When you'll go inside you will witness that the walls of the temple are covered with the paintings of over 80 Buddhist Monks.
·      A 6 meters high and 4.50-meter-wide image of crowned Buddha is placed in the hall, and who knows what other wonders you might find.
Timings to visit – 8:00 AM- 5:00 PM
How to reach? Train, Bus, taxi, car, bike, local transport, etc.
4.  Wat Suwandararam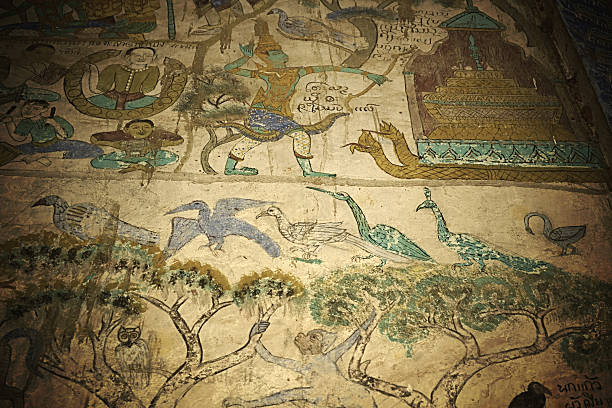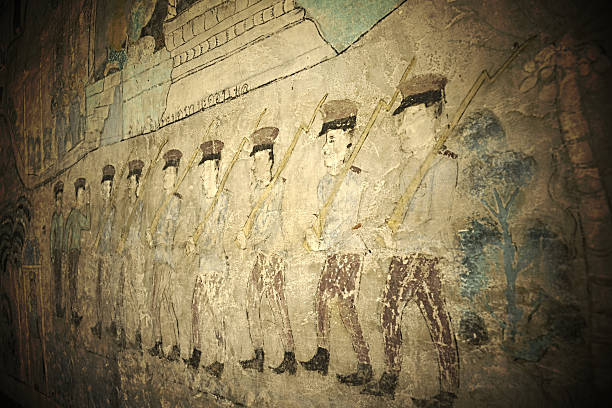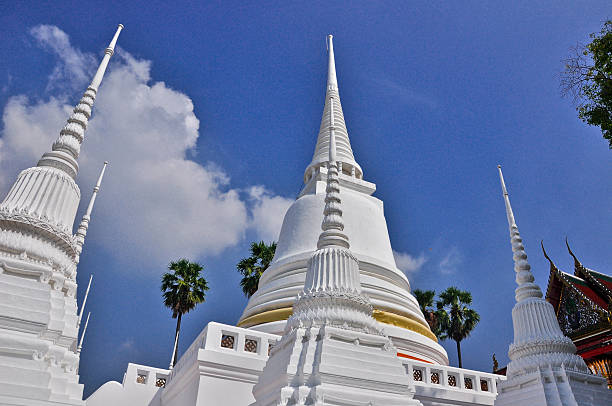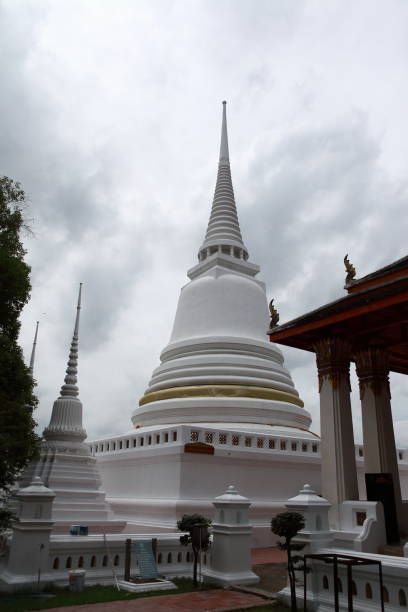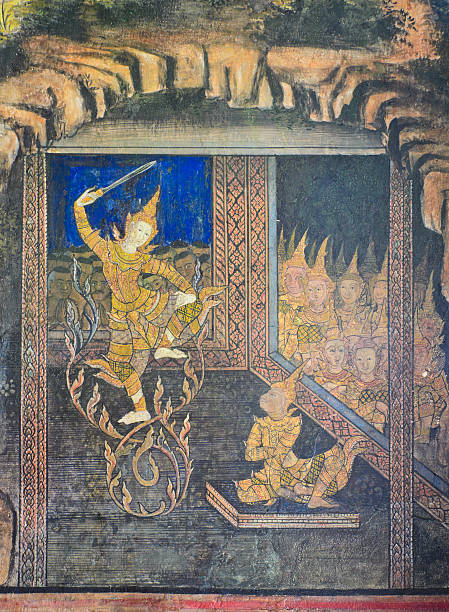 This is again a temple containing many interesting facts and ruins from the Ayutthaya era. It is situated near a Diamond Fort, which gives you one more perk of visiting the fort as well. One place is a must-visit one as aforementioned that in the Ayutthaya era an artist was ordered to paint the picture of Mother Earth standing and confining a bun right in the middle and a similar painting like that exists at the National Museum of Bangkok. Found it interesting?
HERE ARE MORE REASONS TO VISIT-:
·      There exists a Golden Buddha inside the temple which is pretty rare after the Burmese invasion.
·      The vestiges of Lord Buddha can be found on the Chedis.
·      The vestiges of King Rama I are also there.
·      Wall paintings of that time.
Timings to visit-: 7:00 AM- 3:00 PM.
How to reach? By taking a taxi, bus, or, tuk-tuk to the diamond fort.
5.  Wat Chang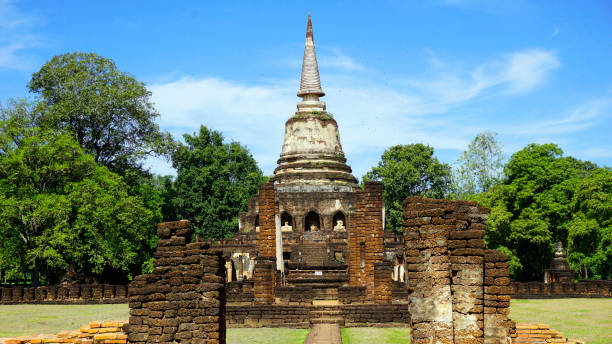 Ayutthaya Thailand Images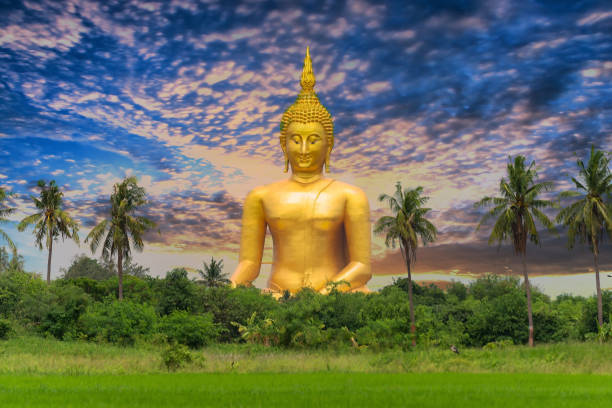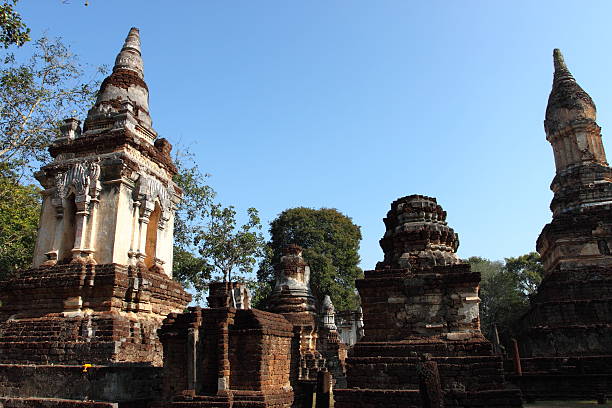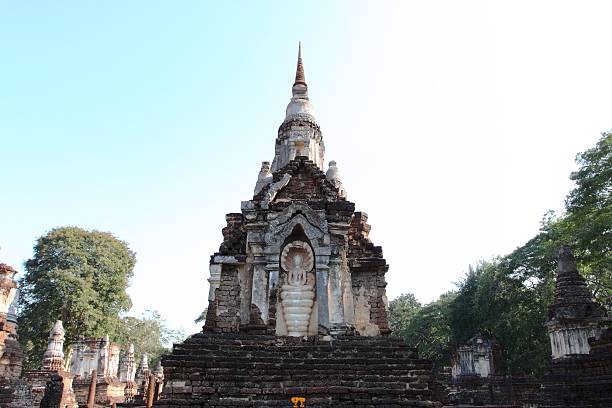 This miraculous place is located in Wat Toom near Phra Nakhon Si Ayutthaya. The reason behind its existence and singularity is elephants. Thai people love and worship elephants. Elephants were their companions in war and battles and this temple was important to Thai elephants.
REASONS TO VISIT-:
·      It is encompassed by elephants, and this is also the meaning of its name.
·      The square area is surrounded by the reddish soil coming from decomposition.
·      The bell-shaped Chedi reflects a miraculous look to the temple.
·      Contains elephant sculptures and paintings of war and other relics of that period.
Timings to visit- 8:30 AM- 4:30 PM
How to reach? Taxi, car, bike, tuk-tuk, etc., and additionally you can take an elephant also there.
6.  Wat Maheyong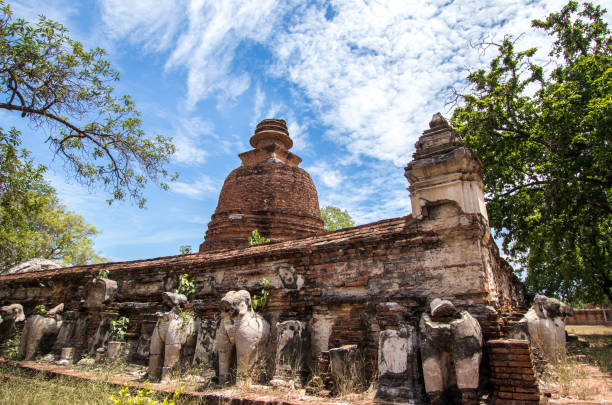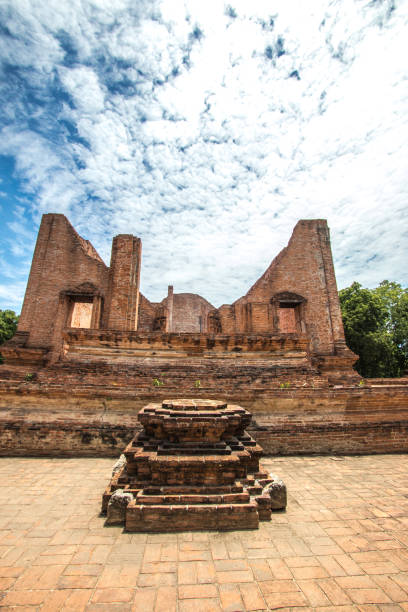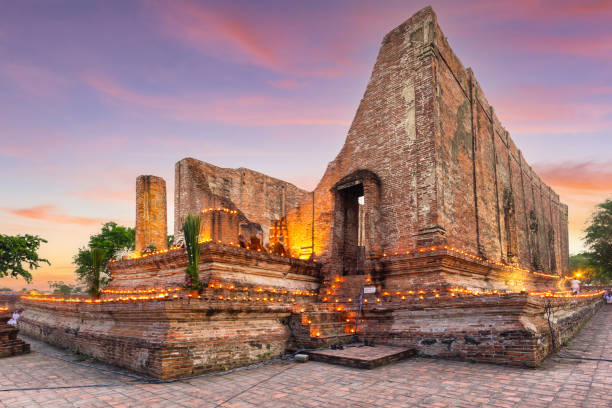 This temple is one of the oldest of all, it has an astounding history of getting destroyed in battle then restored by the Kings, and then again destroyed by invasion. It is exactly located outside the Island in the part which is known to be the ancient area of AYODHYA. Its throne was accepted as a change in the construction of the building. You can discover more stories by experiencing them visually.
     REASONS TO VISIT-:
·      It has a wide and long ordination hall that contains the main gate.
·      It has a Buddha pedestal behind which the way is broken into two more halls.
·      There is one principle chedi has the original one broke down and its remains can still be witnessed.
·      The most inquisitive thing is a sixty meters long corridor in the ordination hall at the east entrance.
Timings to visit-: 8:30 AM- 4:30 PM
How to reach? You can hire cars for the bridge for more safety.
7.  Wat Mahathat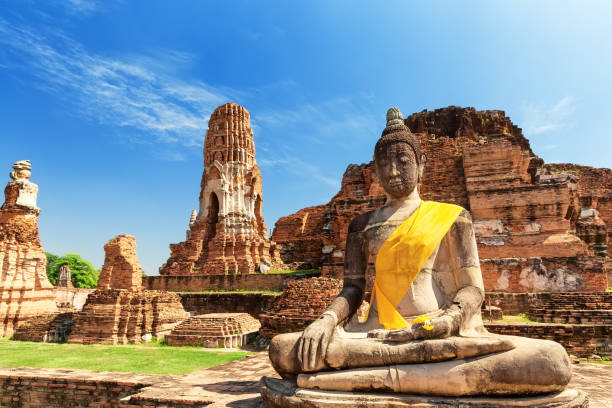 Ayutthaya Images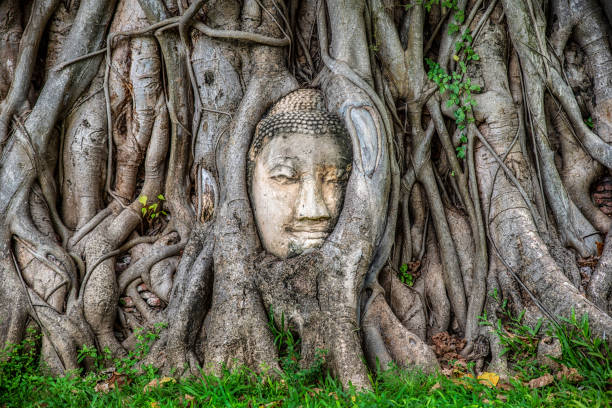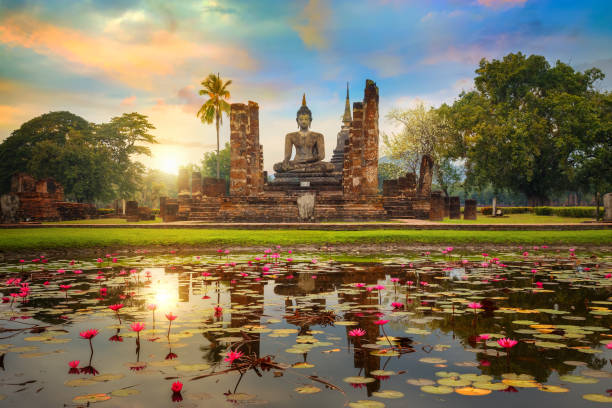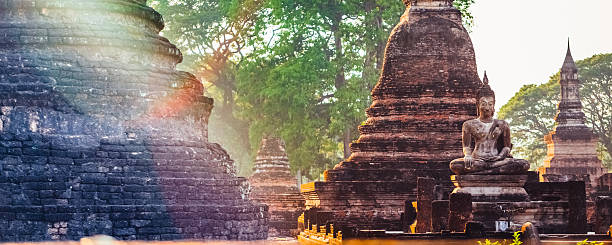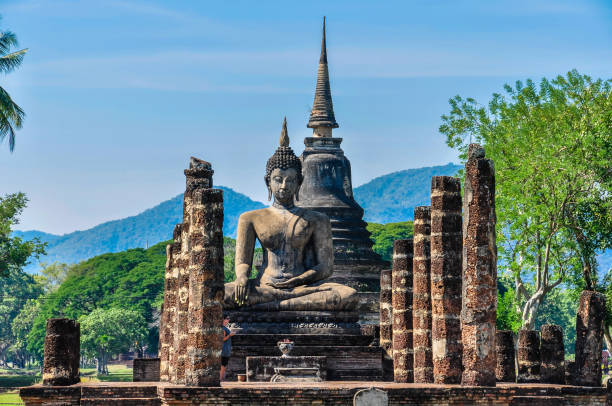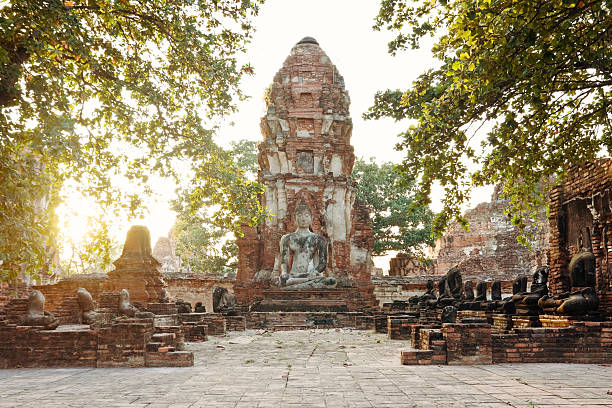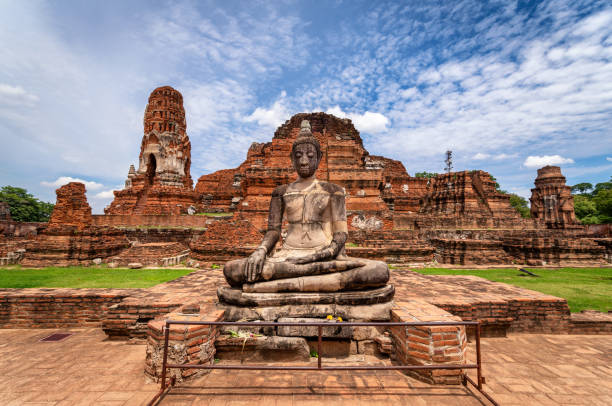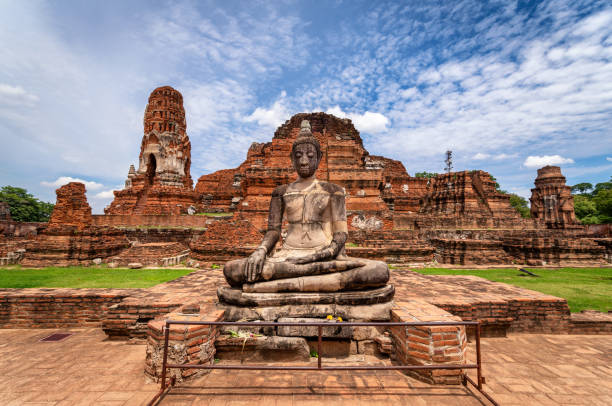 This is one of the most visually stunning temples of the relic in Phra Nakhon Si Ayutthaya. In the early 13th century it was known as the principle stupa which is the principal temple of Nakhon Si. This abandoned temple was critically blemished by fire. This is addressed as the monastery of the great relic.
REASONS TO VISIT-:
·      As the name suggests it contains the relics and ruins of the era.
·      The aftereffects of fire can be easily witnessed.
·      The rebuilding and renovation are continued to restore its original form.
·      In the Ayutthaya kingdom it was believed to be the religious center of the followers of Buddha, their ruins are proof of it.
·      Inscribed languages can be found on the walls of the temple.
·      Also, it is just 5 km from Maheyong so these two temples would be easy to capture in one go. 
Timings to visit-: 8:00 AM- 6:00 PM.
How to reach? Car is suggested to be the safer option, but bikes and local taxis would be cheaper.
Looking for hotels and restaurants to eat in Ayutthaya? Here is a help
https://youtu.be/64T2O71OGlw
https://youtu.be/CS87MDfro4I
https://youtu.be/R17dJf2GBuc
https://youtu.be/wtLDxKcKQD8
OTHER THINGS TO DO IN AYUTTHAYA
·      Dressing up in Thai attires and embracing the place.
·      Having ridden on elephants and ancient local transport.
·      Buying Thai items that are unique like umbrellas, antique accessories, and written scriptures.
·      Dancing and singing folk music with local people.
·      Learning and playing their games or you can also join a small training in ancient musketeer arts.
·       If you are a cultural enthusiast you can visit their libraries and fine arts museums.
·      You can also discover ways in which they are restoring the ruins like the ancient process of making bricks, and handmade plaster to cover the bricks.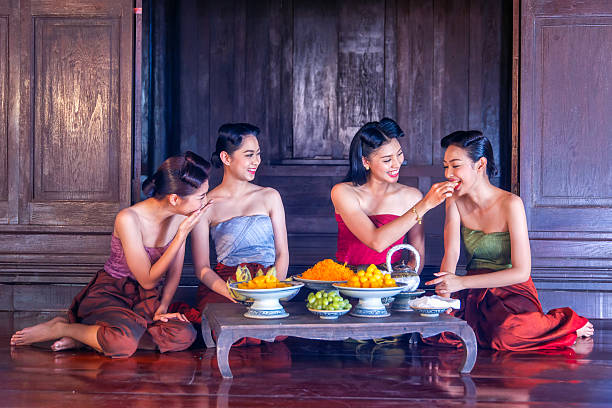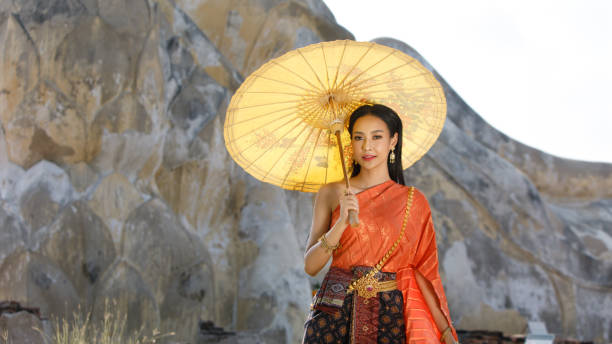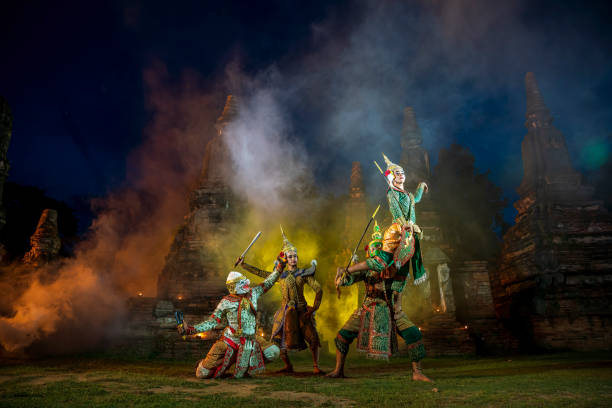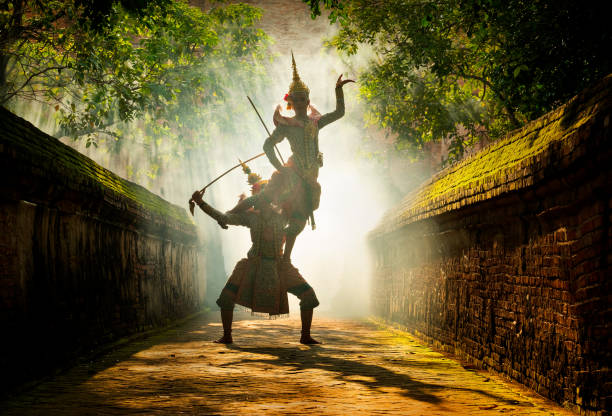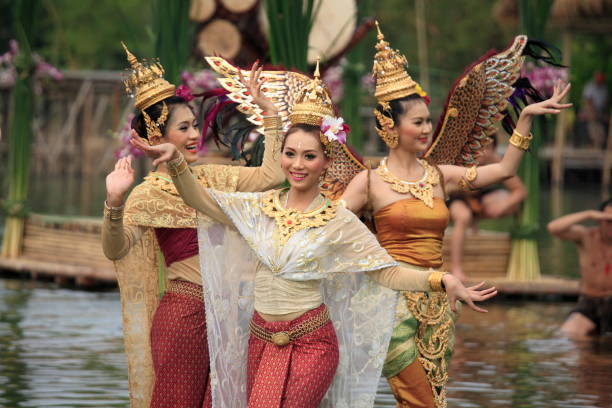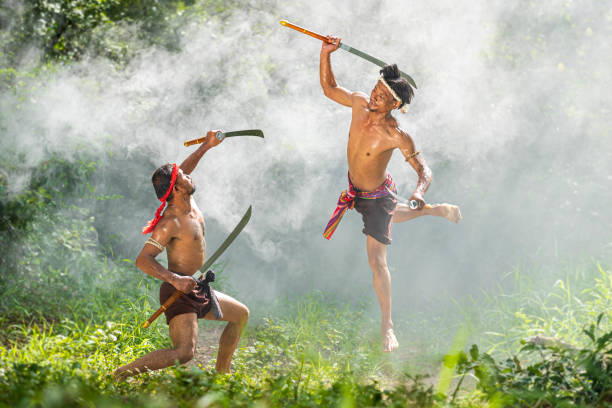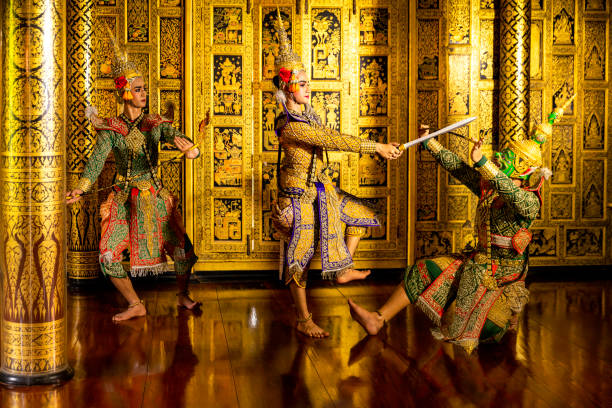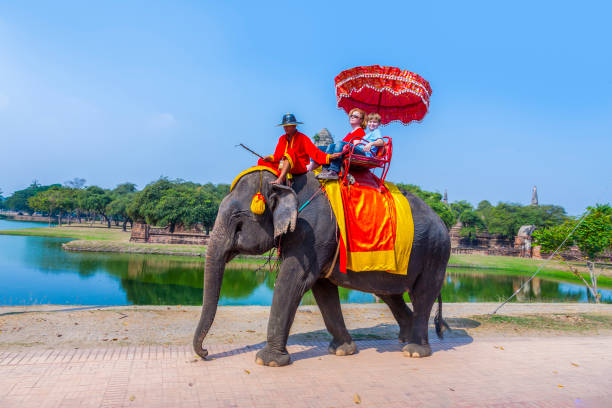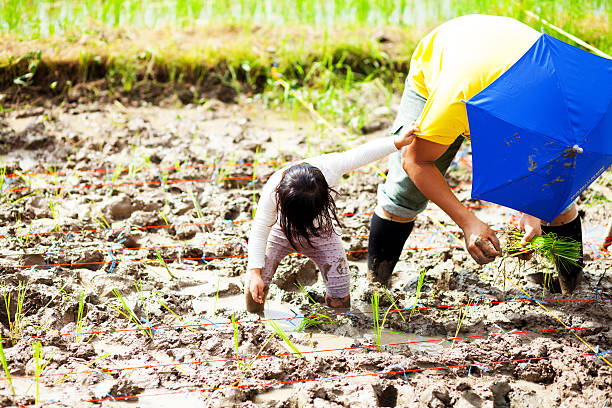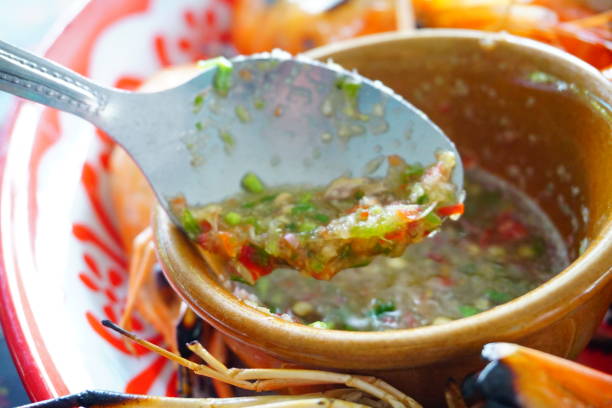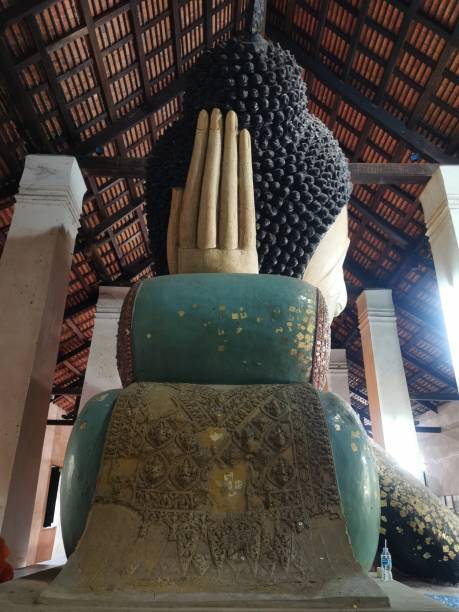 Miracles of Ayutthaya Thailand