Every woman has a dream to be independent. Many a time women cant go out for solo trips only because of family restrictions. Everyone has a wish to travel the world and enjoy trips alone and spend some quiet and peaceful time alone. But in today's world people do not understand the importance of this freedom. Another reason why women do not go for solo trips is that they do not find it safe to travel alone. Let us check out the following places that are safe for women to travel alone.
7 Travel Destinations For Women To Travel Solo
1.Mysore: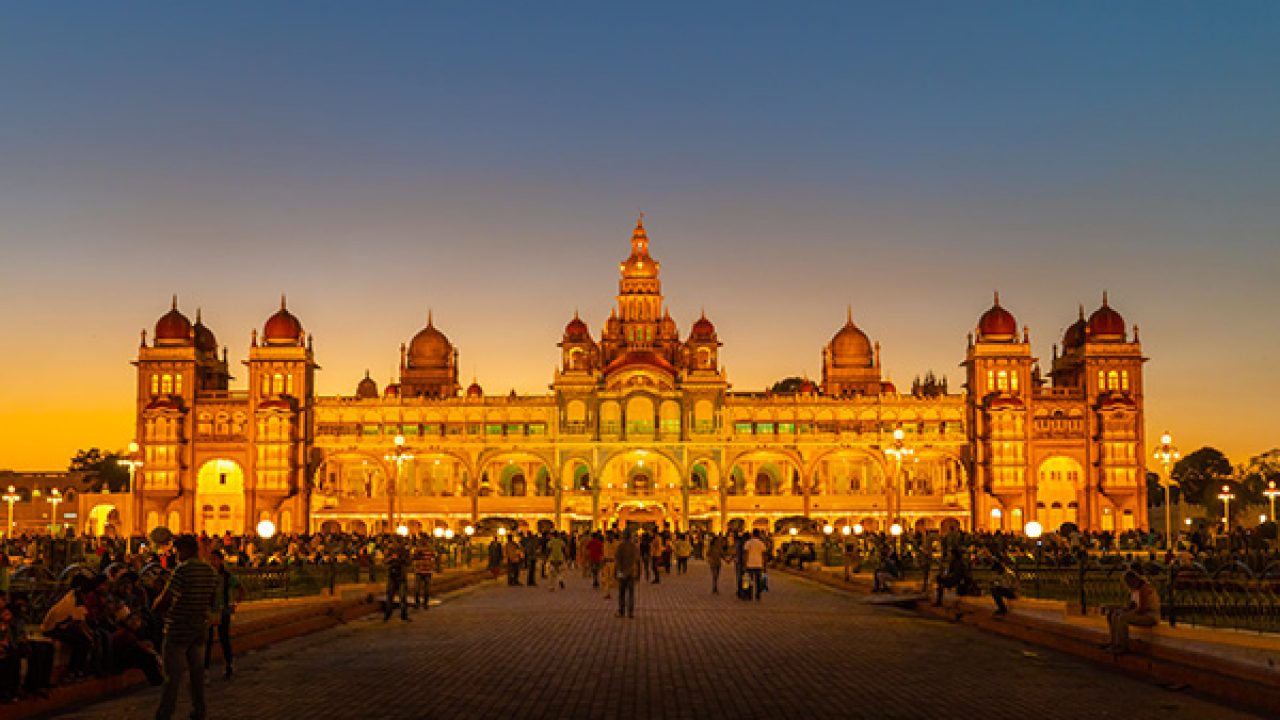 This place is the cultural capital of Karnataka. It is very rich in culture and heritage. The most famous thing for women here is the Mysore silk sarees. Of course, women like to do the shopping, and Mysore is one such place for traditional items. This is one of the safest places for women and is safe for late-night shopping as well. To reach Mysore, you can either book an air ticket to Bangalore or you can take a train to Mysore railway station. 
Must visit places in Mysore: Mysore Palace, Chamundeshwari Temple, Melody Wax Museum, Rail Museum, Jayalakshmi Villas, and many more places.
2.Munnar:
Feeling low mood, or want some time alone? Munnar is the solution for you. It is a very peaceful destination and a solo trip here will make you clear all your doubts and will make you cheer up once again. There are a variety of resorts and hotels in Munnar that are safe for women. Even to your knowledge, Munnar is a very progressive destination and they respect women a lot. The natural beauty, Tea gardens, Strenuous lakes are something that seems appealing to every traveler visiting this place. Sitting in the calming natural beauty can make anybody relax and have a beautiful time in the lap of nature. 
   To reach Munnar, you can travel book a flight to the Cochin Airport and if you wish to travel by train then you can book a train to the Kochi railway station. 
Must-visit places in Munnar: Tea Gardens, Tata Tea Museum, Anamudi, and many other places. 
3.Nainital: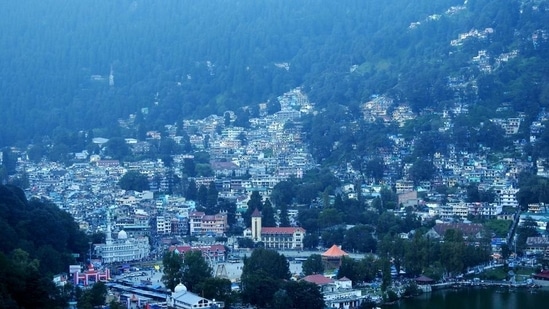 Nainital is the best destination if you are a nature lover. Those snowy mountains, stretched lakes, pleasant weather, and mesmerizing view make it an exotic place to visit. You are surely going to have a fun and frolic time here. Reaching Nainitalis easy as it has tourists all around the year, so you easily find buses and trains to Nainital. The warm and beautiful hotels and resorts will provide you with the best services and a relaxing trip. 
Must-Visit places in Nainital: Naini Lake, Mall Road, Naina Devi Temple, Tibetan Market, Bada Bazaar, etc. 
4.Gokarna:
Gokarna is a heaven for travelers. I can assure you that you are going to have a good time here. Its referred to as the silent Goa and is very safe for women. It has beaches, a serene view, and everything that a solo traveler can wish for. You can visit the beaches, have a splendid time at the cafes, go trekking if you want to do something different. It is a laid-back destination where people come and have a calming time. You can do a self-drive to Gokarna as it has a good connection of roads. You can also reach Gokarna by train or flight. 
Must-visit places in Gokarna: Kudle Beach, Paradise Beach, Mahabaleshwara Temple, Namaste Cafe, and many other places. 
5.Goa: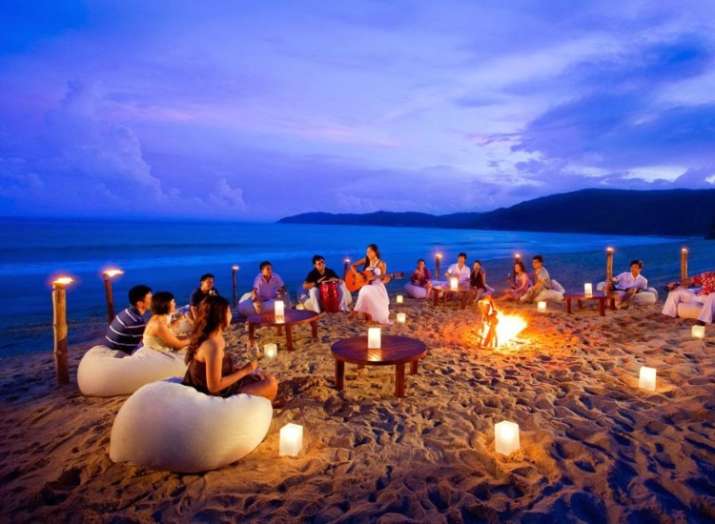 Goa is one destination that is found on almost everyone's bucket list. So, if you are finding some safe destinations for women solo trips, then Goa is one option that is the best. The beaches in Goa are something that attracts travelers a lot. From spending time on beaches to doing those adventurous sports, Goa is the go-to destination for a solo trip. The delicious foods and unlimited drinks, beach parties are giving me goosebumps. I can imagine the fun that one will have if they visit Goa for a solo trip. Even you can plan a girls gang and have fun with your girls in Goa. 
To visit Goa, you can book a train to the Margao railway station or you can also go by flight.  
Must-visit places in Goa: Baga Beach, Anjuna Beach, Calangute Beach, Basilica of Bom Jesus, etc. 
6.Rishikesh: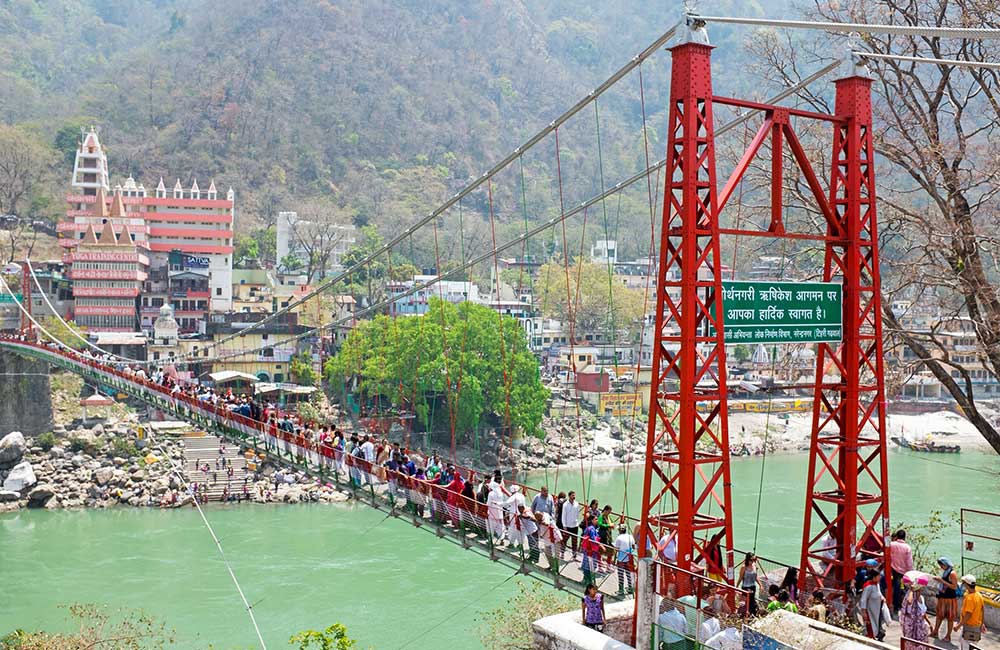 Thinking of some spiritual place to visit for a solo trip? Then Rishikesh is the solution for you. It's fascinating to know, that many a time when we do not find solutions to our troubles, then visiting spiritual places makes the tough path easy for us. Yes, this might be right for some but stupid for others. It's totally about beliefs. From Ashrams to the famous Laksham Jhulla, Rishikesh s a perfect place to find peace. This is the destination if you wish to connect with your inner self and find some peace and solace. You can also do some adventurous activities like River rafting, trekking, Bunjee jumping. To reach Rishikesh, you can take a bus, train to Haridwar, or flight to Dehradun. You can also drive to Rishikesh if you wish to. 
Must-visit places in Rishikesh: Har ki Pauri, Lakshman Jhulla, Temples, Beatles Ashram, Triveni Ghat, etc.  
7.Dharmshala: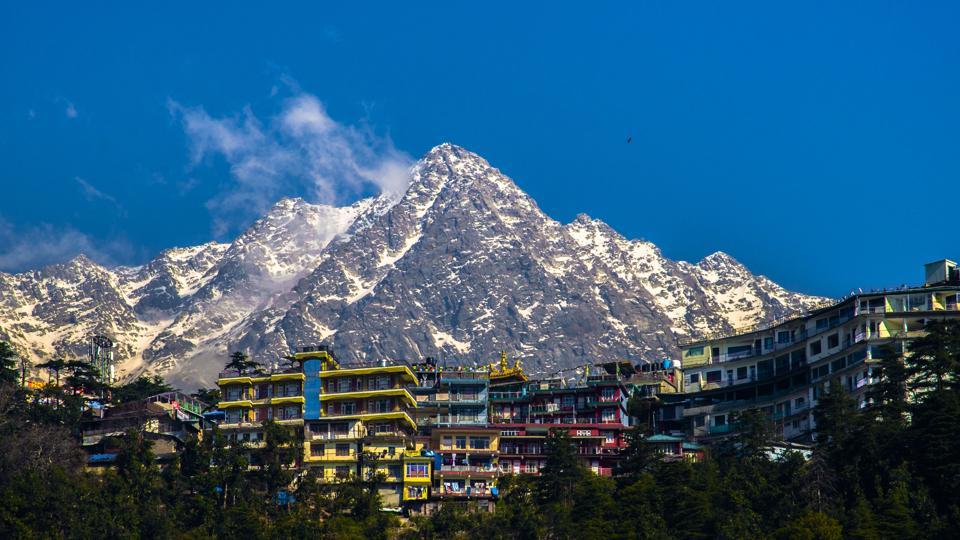 Dharamshala is a beautiful and bustling place in Himachal Pradesh. The Tibetan culture is something that sets it apart from the other states. There are many famous tourist spots here and is home to various temples. The Tibetan culture can also be seen at Mc Leodganj, But Dharamshala has its beauty. There are various Monastery, Art and Craft places that one can visit. 
Must-visit places in Dharamshala: St. Johns Church, Mc Leodganj, Bhagsunag Falls, Triund, Dharamkot and many other places. 
Pack your clothes, choose your destination, and have a fun and frolic trip!!!