When talking about vacations, we all think about hill stations like Manali or Shimla. But, there are more than this in the list of Hill stations. One of those places is Haflong in Assam. It is a very beautiful hill station, the view is quite amazing, and there are various activities that you can engage in. It has a rich wildlife and has a pleasant ambiance. The hill station is full of charm and nature all around. Haflong is ideal for all those who are looking for camping sites. You will spot travelers all around the year. The view of the mountains is breathtaking. You can visit here with your friends, family, or even a solo trip can be perfect.
Why Manali Is So Overrated?
Manali and Shimla are some of the most overrated hill stations. It's all because there is nothing special in going to these places and there is so much crowding as everyone visits these places when thinking of a vacation. You cannot enjoy your vacation if there is so much crowding around. The excessive popularity has snatched away the excitement and fun of visiting Manali and Shimla. Also, the roads are not that effective to handle so much traffic.
We all plan a vacation to find peace but now you cannot find peace here. Because of so many tourists visiting Shimla or Manali, the hotel owners have even increased the hotel prices. There are various alternative places you can visit rather than going to these overrated destinations.
What Makes Haflong Special?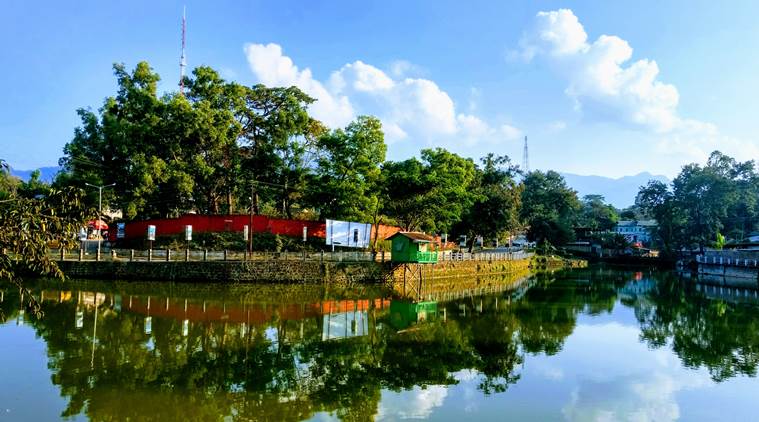 Haflong is the only hill station in Assam. Going to Manali or Shimla is very common, but visiting this place where you find yourself in the lap of nature is a different experience. The panoramic landscape, mountains make this place even more special. The lush greenery, the cool breeze blowing through your hair, and the mesmerizing view are exotic. This place is surely meant for nature lovers but it is also going to allure those who love camping. The Haflong Lake takes the beauty of this place to an extreme lover as it is one of the most popular one-stop destinations. If you want your vacation to be memorable, then you must visit Haflong.
How To Plan A Trip To Haflong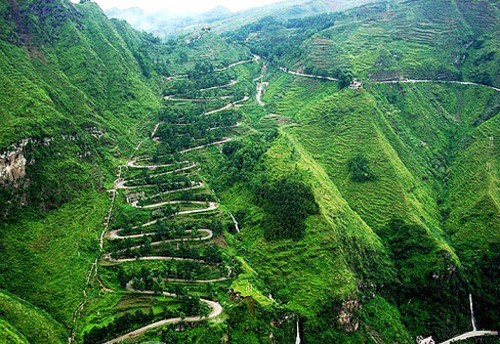 If planning a trip to Haflong, then you must look for various packages and choose the one which suits you the best. You should also look out for various places that you are willing to visit in Haflong like Haflong Lake, Ramchandi Temple, Silchar, and many other places. Jatinga is another bird spotting destination where you enjoy watching various species of birds. The most famous thing about this place is the "Bird Suicide Phenomenon". You can also visit the Bhuvaneshwar Temple in Silchar. There are various places that you must write in your to-visit list so that none of them gets missed. The best time to visit Haflong is between October and February.
You must plan what activities you would do in Haflong. The very famous activities in Haflong are Trekking, Camping, Sightseeing, Shopping, etc. Those who visit Halong, do not forget to visit the market to shop for them. There are many famous items in Guwahati if you come by train. Camping is a lot of fun, especially telling ghost stories to your friends in the dark night. Then cooking Maggi together, enjoying the bonfire, and singing songs. Trekking is another famous activity here. You can also enjoy paragliding in Haflong. Such activities make your trip more fun and frolic. Sightseeing and bird watching are also liked by the tourists visiting Haflong. Just plan what activities you want to enjoy there and get excited as the days pass by.


How To Reach Haflong

There are many ways of reaching Haflong and you can choose the one which is comfortable for you. There are three options i.e. by air, by train, or by road. If you want to go by air, then the nearest airport to Haflong is Silchar. After that, you can take a cab to Haflong which is a drive of 4hrs approx. By train, you can reach Guwahati then you can take a train to Haflong directly. By road, you will not find any direct buses to Haflong. So, you can drive on your own and enjoy your trip on your way with your friends or family.
What To Take Care Of When We Reach Haflong
Going for a vacation? Then you must prepare a list of must-carry items to not miss any of them. Following is a list of items you must need:
If planning to go camping, then do not forget to carry the essentials required for that. Also, take care that you wear sports shoes because it's a hilly area and can be slippery during rainfall. Take care of carrying your Id proof like an Aadhaar card for hotel reservations or any emergency.
Have Fun and Create Beautiful Memories!!!


Read more from Travlojournal: